Event: Pou Pasifika
Kia ora koutou katoa
We believe that vibrant communities thrive on the diverse array of events that bring people together. Whether it's a local festival, a charity run, a cultural gathering, or anything in between, these events contribute to the rich tapestry of our neighborhoods.
Let's celebrate and support the initiatives that make our communities lively and connected.
Pou Pasifika: An invitation to Rural towns and regions. Join this group to learn how you can champion Pacific youth work in your community.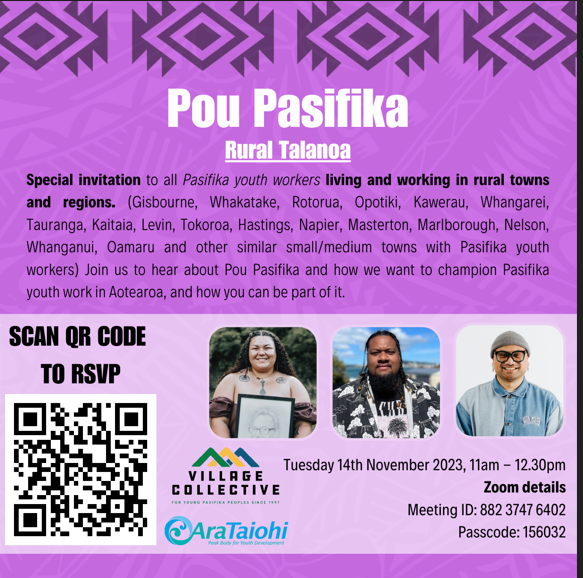 Event: Lanu 2023
Lanu 2023: Help us amplify the message of unity! Share our poster with your friends and whānau and celebrate you!